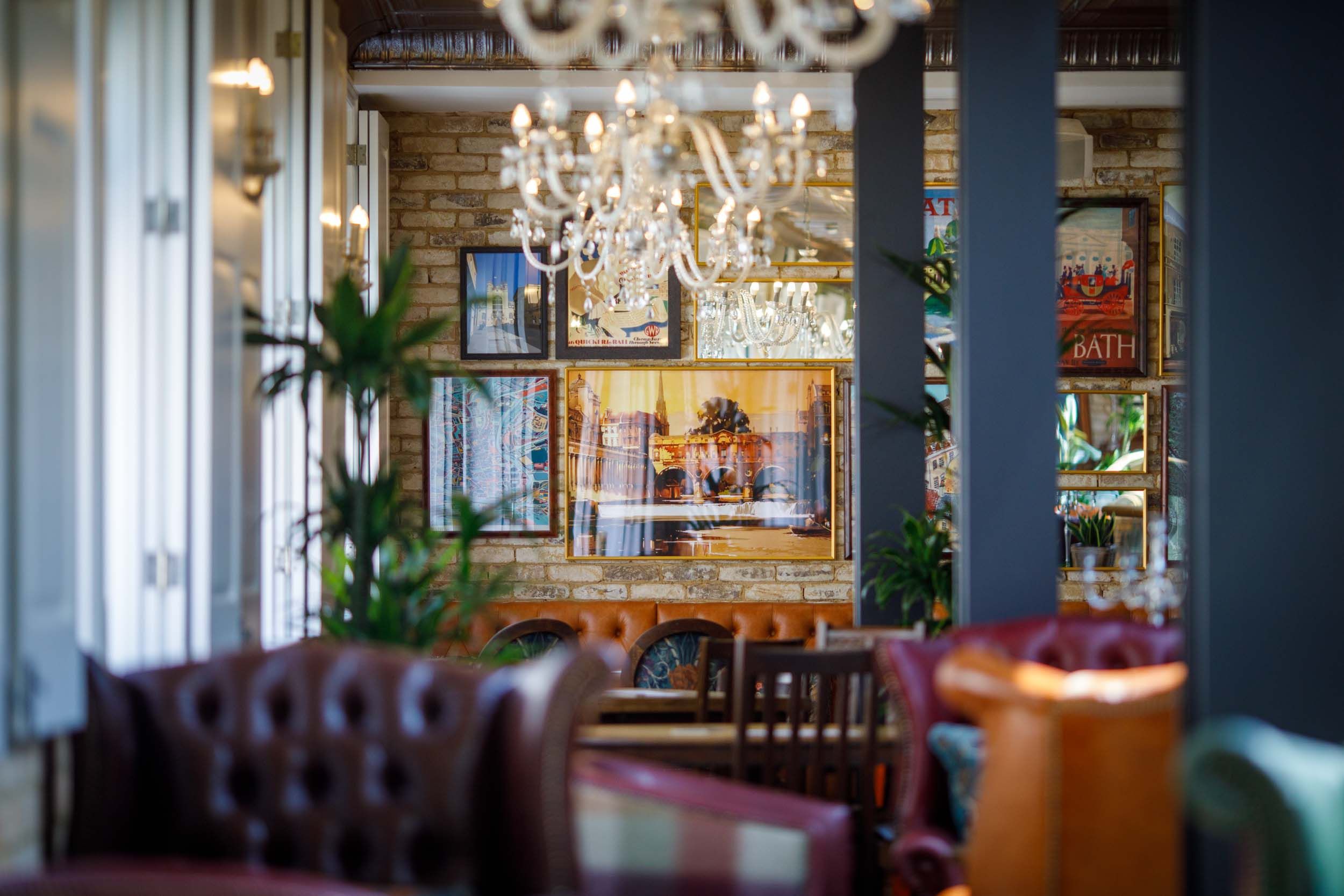 Our Venue
A Landmark Gastropub in Bath City Centre
Sitting at the heart of the city centre, Hall & Woodhouse Bath is a handsome four-storey gastropub that's teeming with character, from its striking vintage-inspired interiors to its friendly team. Join us for all day dining options served up with style, charm and a warm welcome.
Catch up over a leisurely gastropub lunch with friends, dine in style in our elegant dining room, or share small plates on our rooftop terrace as the sun sets. Whenever you visit, you're guaranteed mouthwatering food and drinks in a chilled out setting you'll want to return to, again and again.
Our roof terrace must be one of Bath's best kept secrets, offering a beautifully sheltered, sunny space to unwind high above the city's busy streets. Sun umbrellas and planters make our terrace a laidback place to gather with family and friends, soundtracked by the clink of glasses and the distant bustle of Bath's city centre below. Just bear in mind that we don't offer bookings for our outdoor terrace, so arrive in good time to secure your spot.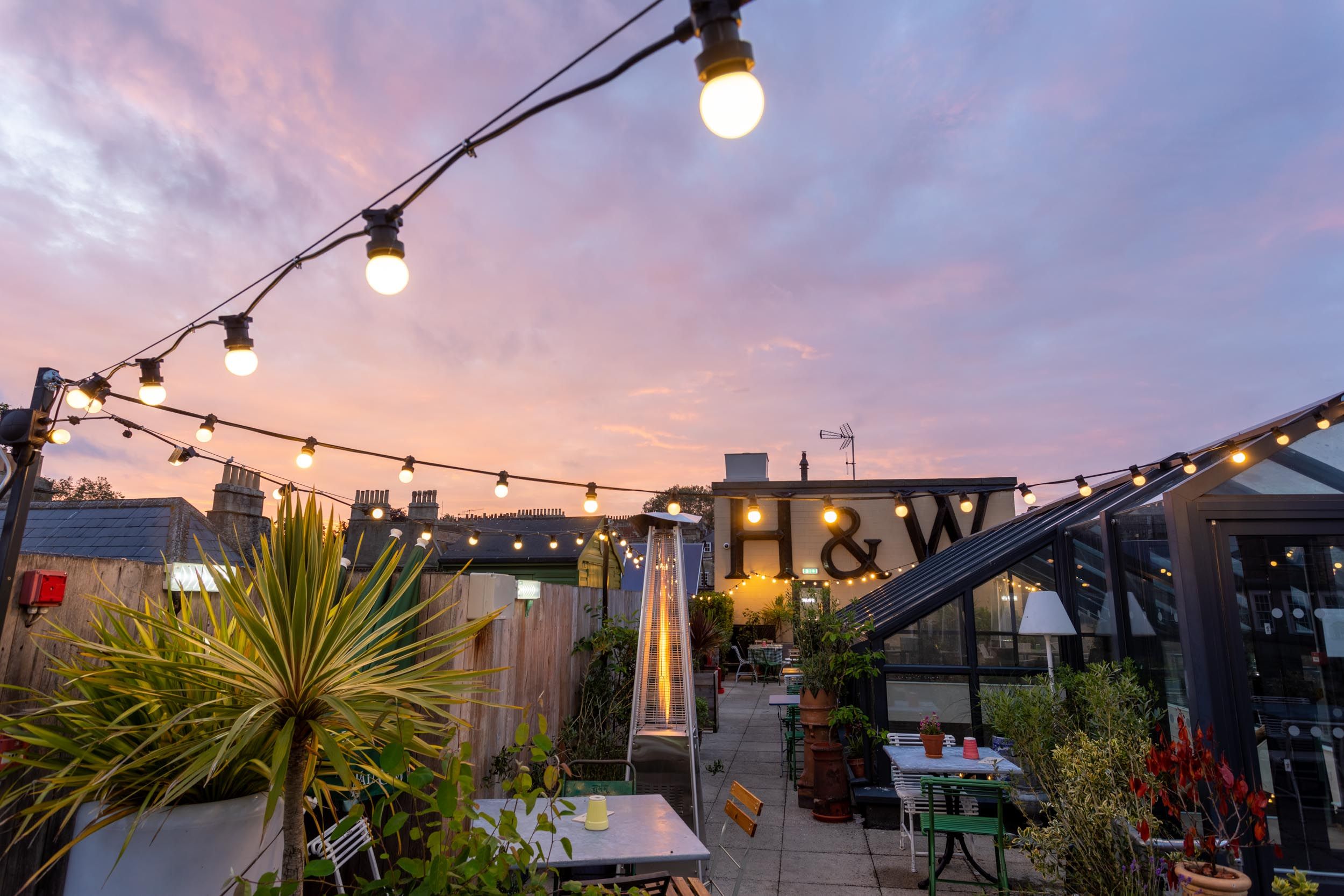 Family Friendly Pub & Restaurant
Hall & Woodhouse Bath is perfect for families, with a pub and restaurant that will provide a safe and comfortable environment, and 20 boutique hotel rooms where you and your family can get a good night's sleep.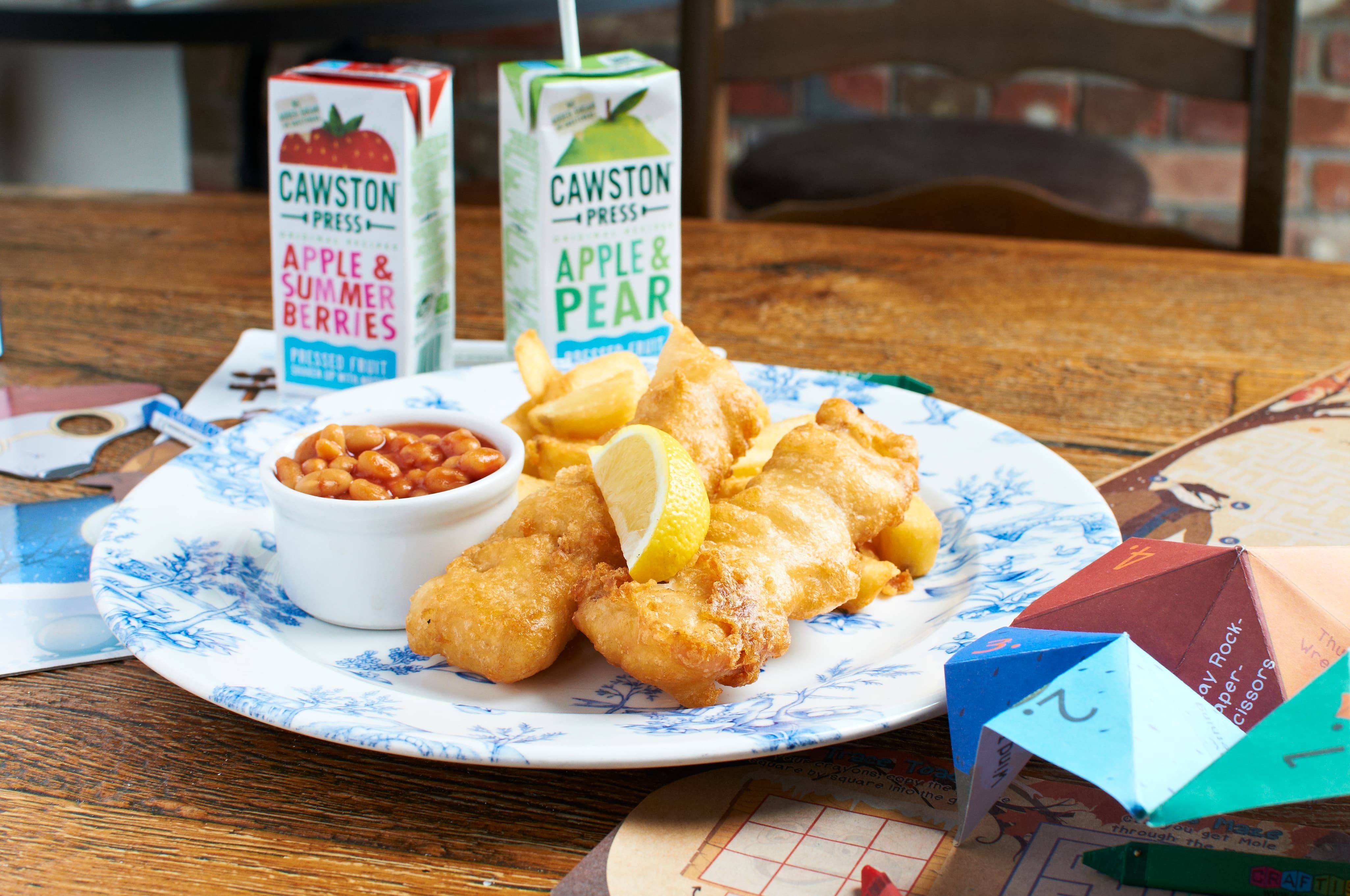 Dogs appreciate a good meal as much as anyone, as you'll have noticed by their mournful expressions if dinner's even a minute late. So let them be a part of your next meal out at our dog friendly restaurant.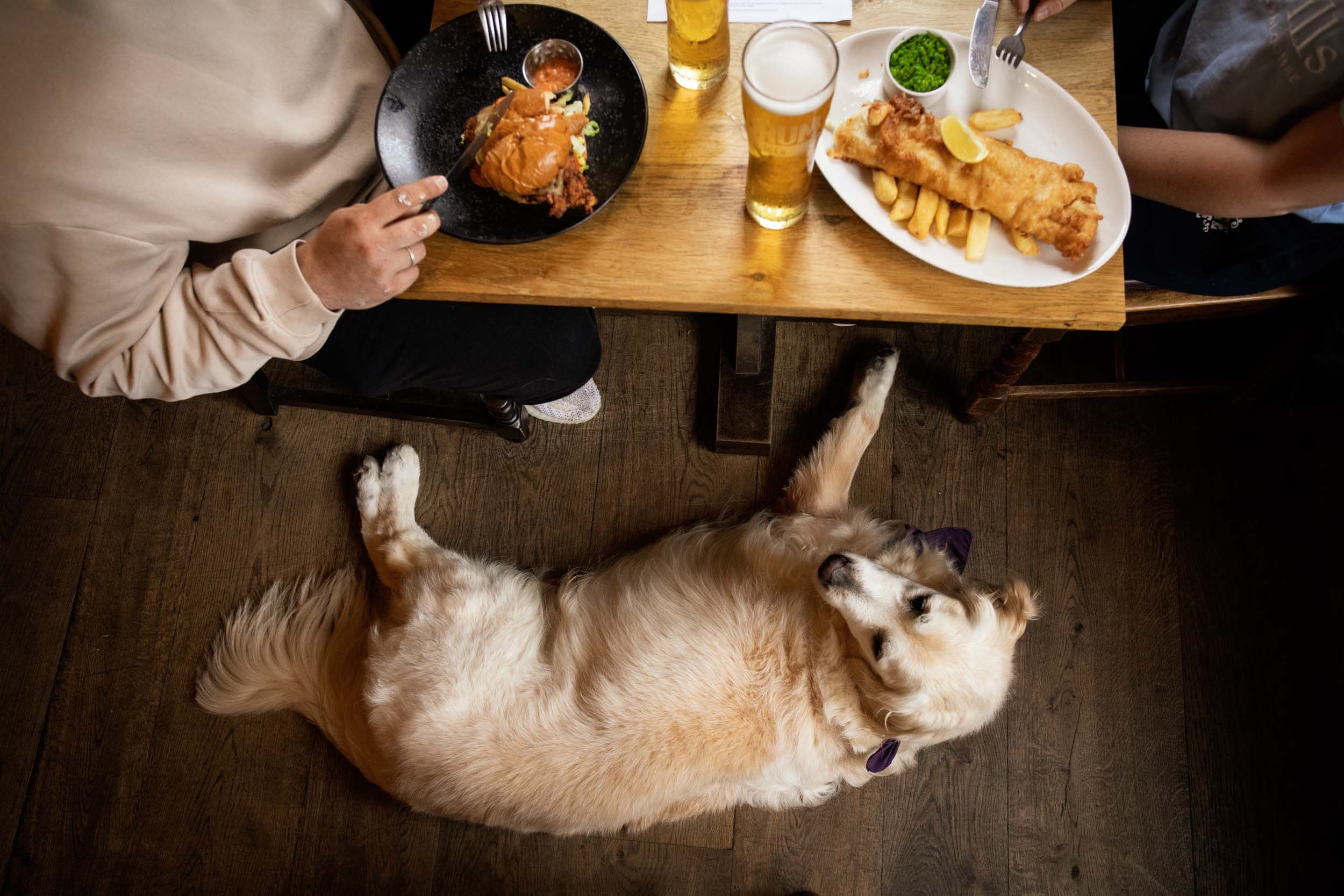 A charming pub and restaurant located in the heart of Bath. It has a warm and inviting atmosphere and the menu features a variety of classic pub dishes, as well as more creative options.
Craig
Great pub tucked away which has a spacious ground floor seating area which is quirky, plush and full of ambience where you can enjoy a drink in a very relaxed atmosphere.
Naz
Had the most relaxed time at H&W. The ambience was amazing, the interiors so beautiful, and our meal very tasty... it was the perfect setting to a late afternoon meal after a lot of walking and touring around Bath.
Aruma
The food was absolutely divine. It came promptly and tasted very fresh. The atmosphere was so lovely & the staff were all very friendly. In particular, Amelia (our waitress) who was so attentive & extraordinarily welcoming.
Ethan